Bay leaf potato gratin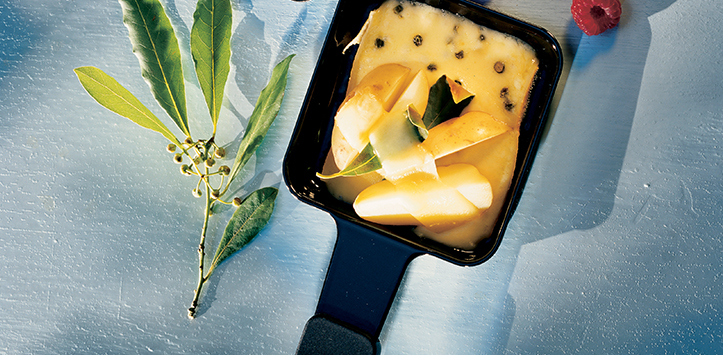 Ingredient
for 4 persons
1.5 l water
2 tsp salt
4 fresh sage leaves
8 (approx. 500 g) small potatoes which stay firm when cooked
8 fresh bay leaves
200 - 250 g Swiss pepper raclette cheese cut into slices
Preparation
1. Bring the water with salt and 4 bay leaves to boil.
2. Cut unpeeled potatoes into 4, place for 10-15 minutes into boiling water until nearly cooked, drain and leave to cool.
3. Place a bay leaf in each grill pan, divide the potatoes over the 8 grill pans, cover with a slice of pepper raclette cheese and grill.
Variation: Replace the bay leaves with rosemary branches.
Nutrition [Translate to Englisch:] Eine Portion enthält 284 kcal, 15 g Eiweiss, 20 g Kohlenhydrate, 16 g Fett