Raclette pizza ball with tomato-apple dip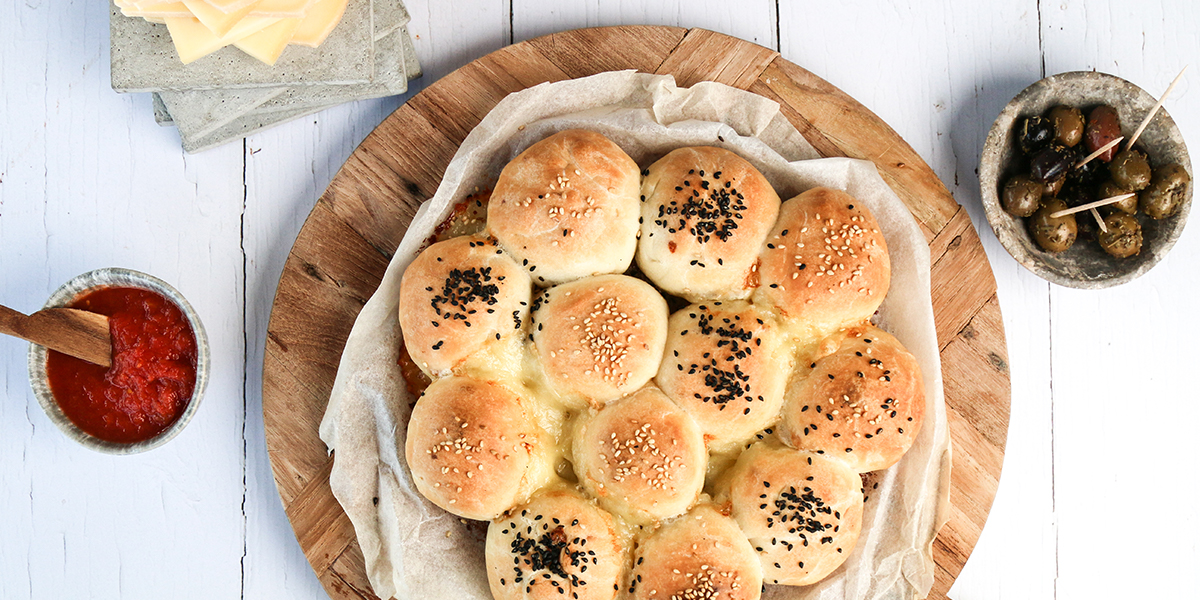 Ingredient
For 4 portions
Raclette pizza ball:
1 ready-made pizza dough
150 g raclette cheese
A little olive oil
Sesame seeds, light and dark
Tomato-apple dip:
1 tin pelati
1/2 apple
1-2 garlic cloves
1 tbsp olive oil
1 tbsp balsamic vinegar
1 tsp sugar
Salt and cayenne pepper
Preparation
20
minutes
In the oven
Preparation time: about 20 minutes
Pizza ball:
1. Roll out pizza dough and divide into 12 equal pieces. Coarsely grate the raclette cheese and spread on the 12 pieces. Roll up, seal tightly and arrange in a ball shape on a pizza pan.
2. Brush with olive oil and sprinkle with sesame seeds. Bake in a preheated oven (preferably in the lower half) at 220 degrees for about 15 minutes.
Tomato-apple dip:
3. Place all dip ingredients in a small pan, bring to the boil and let simmer for 10 minutes until the apples are soft. Puree and season with salt and cayenne pepper. Leave to cool.
Author: Nadja from "LouMalou"
Raclette Suisse