Raclette Pizza Bread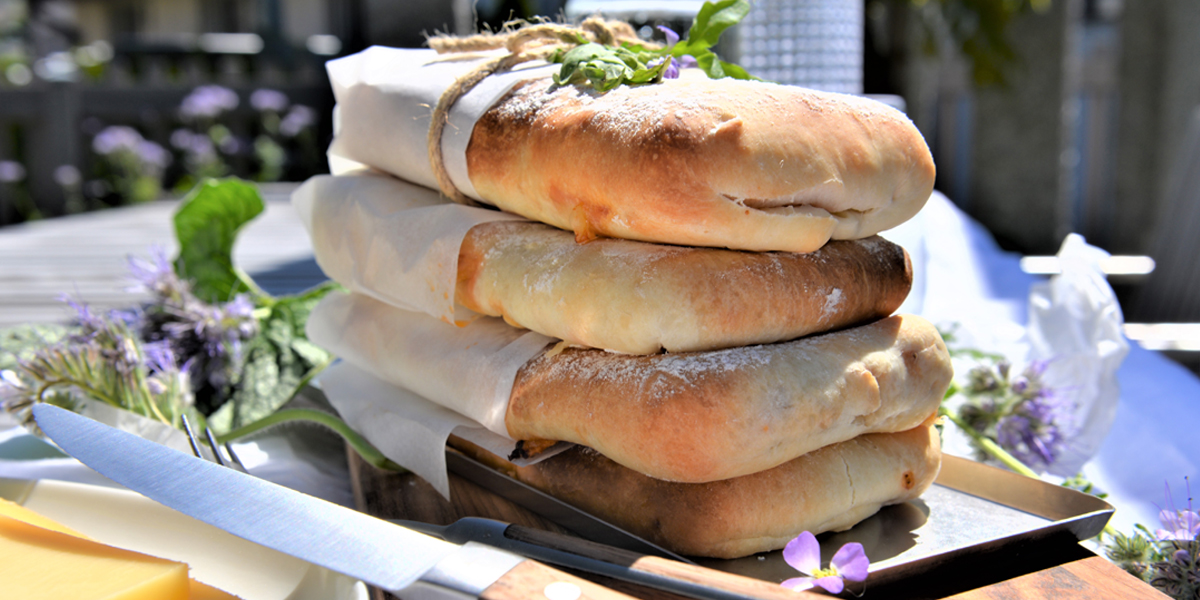 Ingredient
For 4 persons
570 gr rectangular, rolled out pizza dough (Buitoni)
4 tsp pizza sauce, from the jar
140 gr ham slices, cut into strips and then into small pieces
4 slices of raclette cheese, 80 gr each
Some dried Italian herbs
10 gr fresh rocket
Freshly ground pepper
A little flour for dusting
Preparation
35
minutes
In the oven
Preparation time: 15 mins
Baking time: 20 mins
1. Lay out the dough, cut lengthwise and crosswise in the middle to make four rectangular pieces.
2. Spread the pizza sauce on the dough surfaces, leaving the edge about 2 cm free. Place the sliced ham on top of the tomato sauce and sprinkle each with some Italian herbs.
3. Now scatter the rocket on top, possibly slightly shredded. Season to taste with ground pepper.
4. Finally, place the raclette slices on top, pull up the dough from all sides and close to form a packet. Press down well so that the cheese does not run out during baking.
5. Prick the tops of the dough with a fork and dust with a little flour. Place on a baking tray lined with baking foil.
6. Bake at 220 degrees convection / middle rack / 20 min, then immediately serve hot!
These super-fast raclette pizza breads are a hit, and go perfectly with a fine mixed salad!
Tip: For a vegetarian version, replace the ham with courgettes, mushrooms or diced tomatoes (without the pulp, which is too juicy).

Author: A recipe creation by Belinda Kern from Eat, Letters & Deco
Raclette Suisse