Raclette toast with wild garlic avocado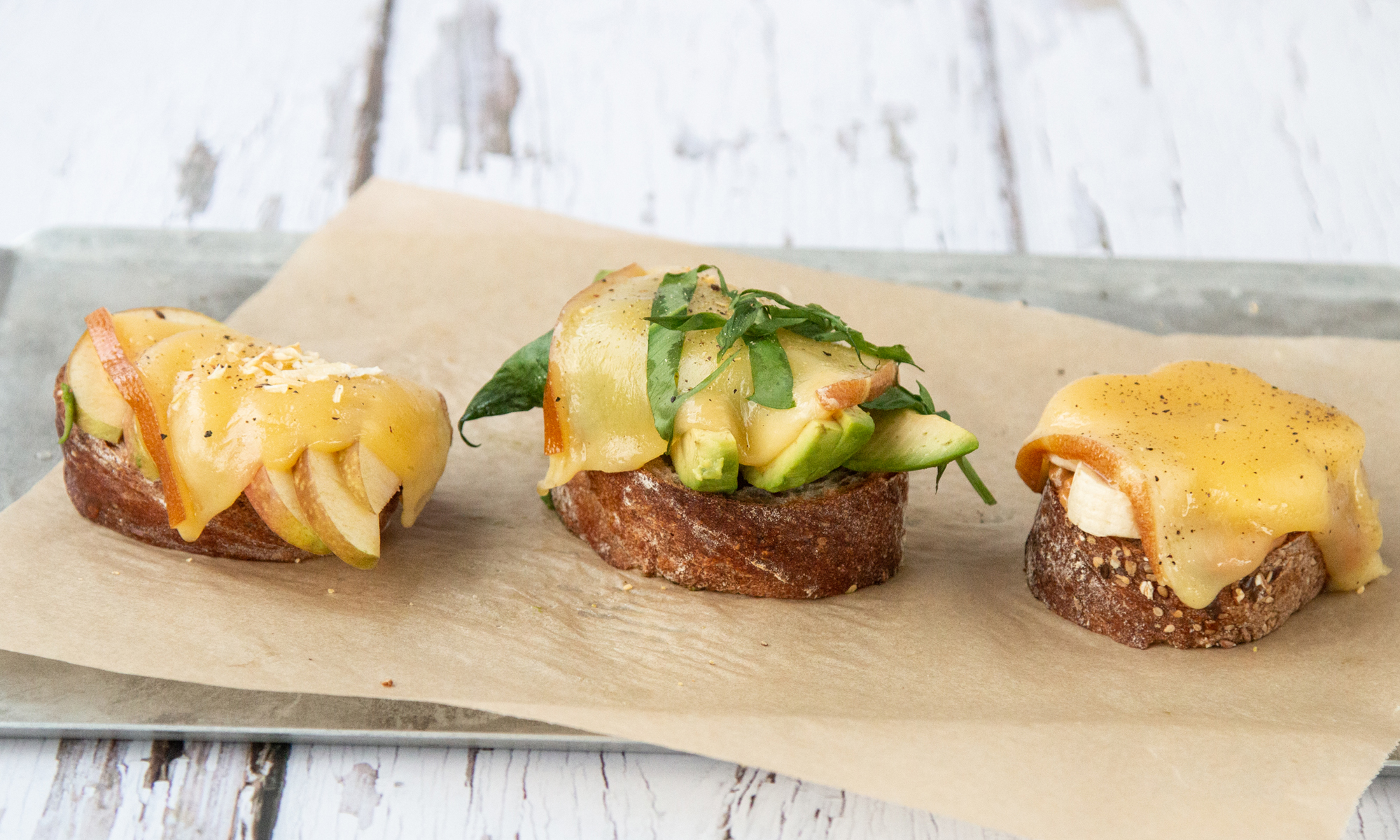 Ingredient
Serves 4
4 slices of bread or toast
4 slices of Raclette cheese
1 avocado
6 leaves wild garlic (alternative: 1/2 leek)
Pepper or Raclette spice
Preparation
10
minutes
In the oven
1. Cover the slice of bread with avocado, add the wild garlic leaf, then top with the Raclette cheese.
2. Scatter a few wild garlic strips over the top and bake at 180° for 3-4 minutes.
3. Season prepared toasts with pepper or Raclette spice.
Tip: Goes well with a green salad.
More quick recipes from the Raclette toast trilogy:
- Apple and onion Raclette toast
- Peanut butter banana Raclette toast
Author: Nadja Zimmermann (LouMalou)
Raclette Suisse